Google Ads / AdWords Agency Ireland
Daily Digital offers Ireland's best Google Ads services. As a Google Partner our ability to drive paid search traffic at low costs, with great conversions is unequalled. 
We believe in segmenting advertising campaigns for hyper-relevancy, and delivering the strongest possible return on advertising investment. All our Google Ads campaigns are complimented with deep-dive analytics and conversion rate optimisation so your investment in paid search delivers real results, not excuses. 
Daily Digital has provided outstanding success for clients in countless verticals from holidays, medical, automotive, recruitment, skin care, food delivery and beyond.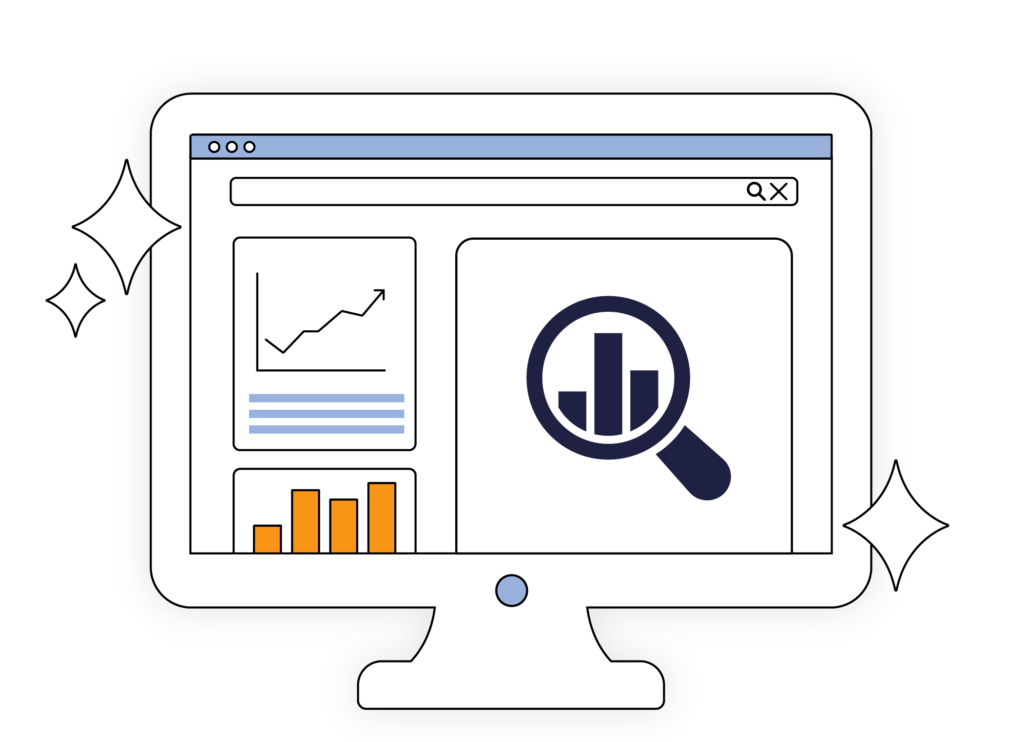 If you're not on Google – You're not in business.
What Is Paid Search & Google Ads ?
Paid search is one of the most effective online advertising channels available. By leveraging the popularity of Google's proprietary search engine – paid search takes advantage of the things people are searching for online. Brands and products can enjoy great exposure via this extremely innovative advertising channel. Because search engines are reliant on keywords, the paid search advertising channel tends to deliver very qualified traffic. This is distinctly different from traditional advertising such as newspapers, tv and radio.
Search advertising has evolved over the years with new formats arriving such as Google shopping. Search advertising is especially efficient because the targeting options available on the Google Ads platform extends from search keywords, to location, age, device and beyond. If you can think of an online audience that uses Google search, then you as a business can reach and connect with them.

Daily Digital & Paid Search Advertising:
At Daily Digital, our search advertising campaigns are continually optimised to achieve the highest possible click-through-rates, and lowest possible bidding costs. Our Ads management takes advantage of the all latest Ads advertising features to ensure your adverts are unique, relevant and click-worthy.
The creation of well segmented Google Ads campaigns, is the backbone of successful paid search advertising. Just about any online business objective can be segmented into specific targets, and by doing so, the ability to deliver highly relevant adverts is greatly improved. Best of all Google rewards advertisers for being relevant.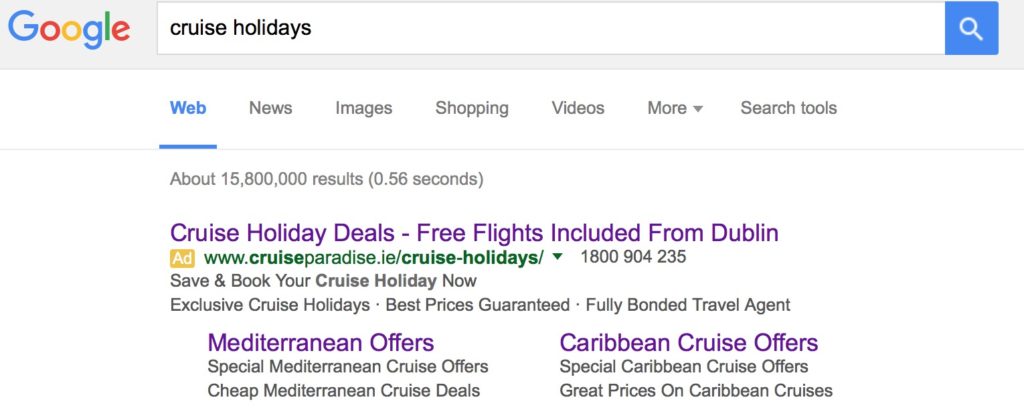 Afterall, good advertising means happy search engine users, and with this in mind it's easy to imagine how costs can be reduced by creating properly segmented Ads campaigns.
Paid Search VS Organic Search:
While Google paid search adverts are perfect for search visibility where organic website listings may be limited. Having both Google search advertising, and high ranking organic search listings is double branding, and double the real estate on the all important search results page. Search users are more inclined to click on one or the other if they see both, because your business is more clearly the best choice.
Examples Of Our Paid Search Results:
| Market or Industry | Average Click Through Rate |
| --- | --- |
| Home & Bedroom Furniture (Ireland) | 5.50% |
| Recruitment | 8.06% |
| Car Dealership | 10.71% |
| Holiday Cruises | 12.83% |
| Craft Supplies & Gifts (Ireland) | 6.07% |
| Irish Country / Luxury House Sales (Targeting USA) | 6.57% |
| Camper Van & Motorhome Hire (Ireland) | 7.79% |
| Garden Furniture & BBQs (Dublin) | 8.05% |
Are Google Ads Expensive?
Google paid search ads are generally a cheap medium to advertise on in comparison to just about all other available advertising channels, digital or traditional. If you're still advertising with flyers, in the newspaper, and similar – you are guaranteed to find Google Ads economical, and far more effective. We love building and optimising brilliant Ads campaigns!
Ready to grow your online business and get fantastic return on advertising investment?