As a Digital Agency we manage many Facebook Pages on behalf of clients. One of the most common questions we are asked is 'How do I grant another person access to my Facebook Page?"
The information provided by Facebook can be confusing. Here is a simple guide:
How to give someone a Role:
If you're an admin:
Step 1: Click Settings at the left corner of your page.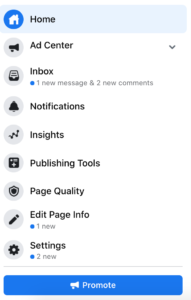 Step 2: Click Page Roles in the left column.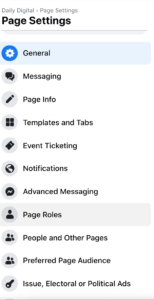 …and this box should appear…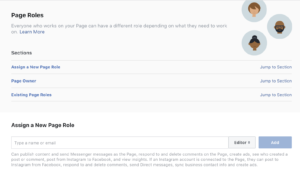 Step 3: Type a name or email in the box and select the person from the list that appears.

Step 4: Click the Editor to select a role from the dropdown menu.
Step 5: Click Add and enter your password to confirm.
Boom! You're done….
NB: Keep in mind that if you're not friends with the person you're adding, they will have to accept your invite before they can start helping you manage your Page.
Daily Digital Media are one of Dublin's leading Digital Marketing agencies specialising in search and social media. If you would like help with your Facebook Page, contact us today.
Digital Marketing
-