Professional Website Design & Development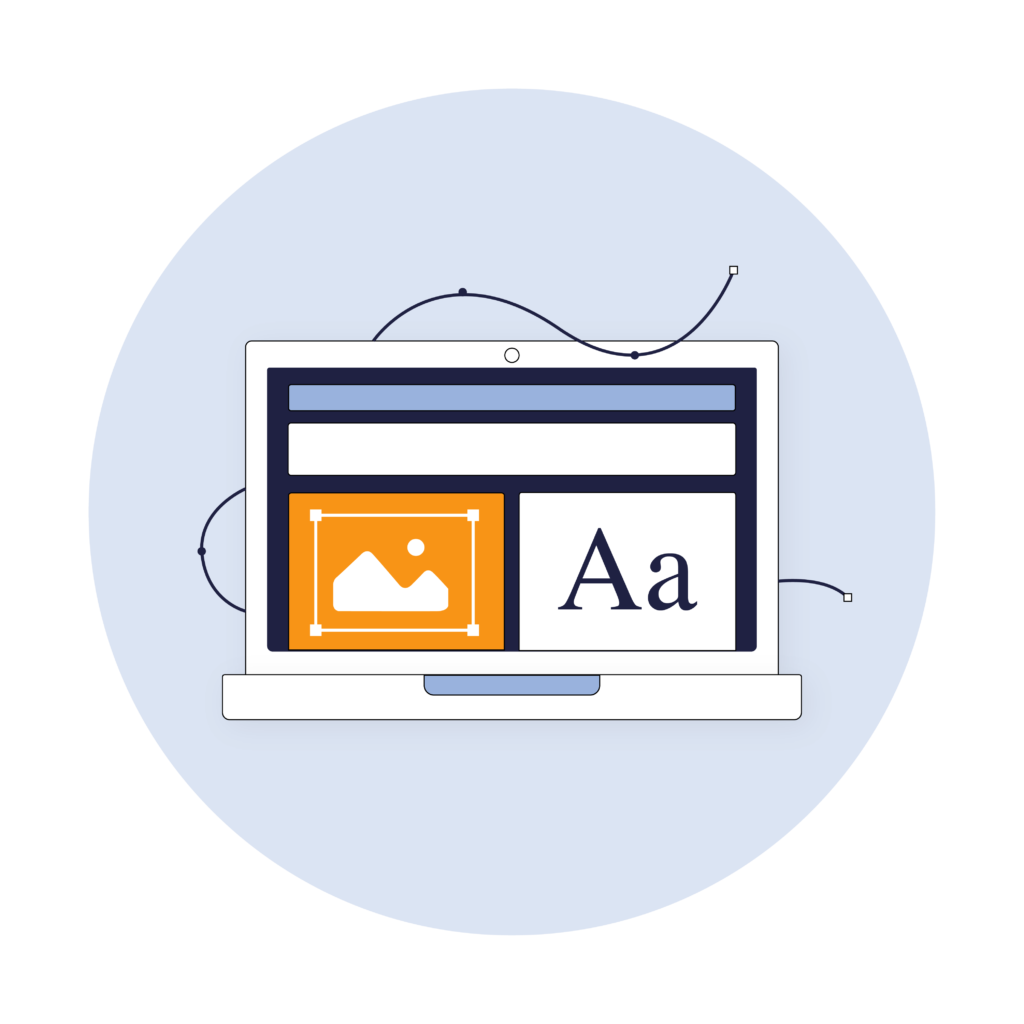 Delivering Websites Designed For Traffic
Daily Digital offers WordPress website design and development services with a difference. Our sites are optimised for traffic. We deliver websites that are designed mobile first, with great user experience, and search engine optimisation all included.
Our goal is to work with your business, understand your online goals and deliver a fantastic looking modern website ready for engaged online audiences.
Quality Websites Built On The Best Foundations
For businesses with an existing website or without, Daily Digital take the same approach to website design development to ensure your website is optimised for success. This includes thorough examination of your new site be it an upgrade or new website built from scratch. This includes auditing and analysing the following key website fundamentals:
Mobile User Experience 
Navigation
Sales/Lead Funnel Issues
Content Readability
Traffic Engagement Gap Areas
Image Optimisation
Pagespeed & Server Response Times
JavaScript Issues
CSS Styling Bloat
Analytics Tracking Scripts
eCommerce & Payment Gateway Issues
Website SEO, Crawlability & Indexing
Missed SEO Opportunities
Not all websites are created equal.
At Daily Digital we build websites that look fantastic. Your brand, and how your business is presented online is paramount to our website design services. But there's much more to your new website. We're digital marketers first, so all our websites are optimised for search engines, mobile user experience and analytics as well. Going beyond modern design, and making your online brand presence stand out, your new website should be built for traffic and engagement.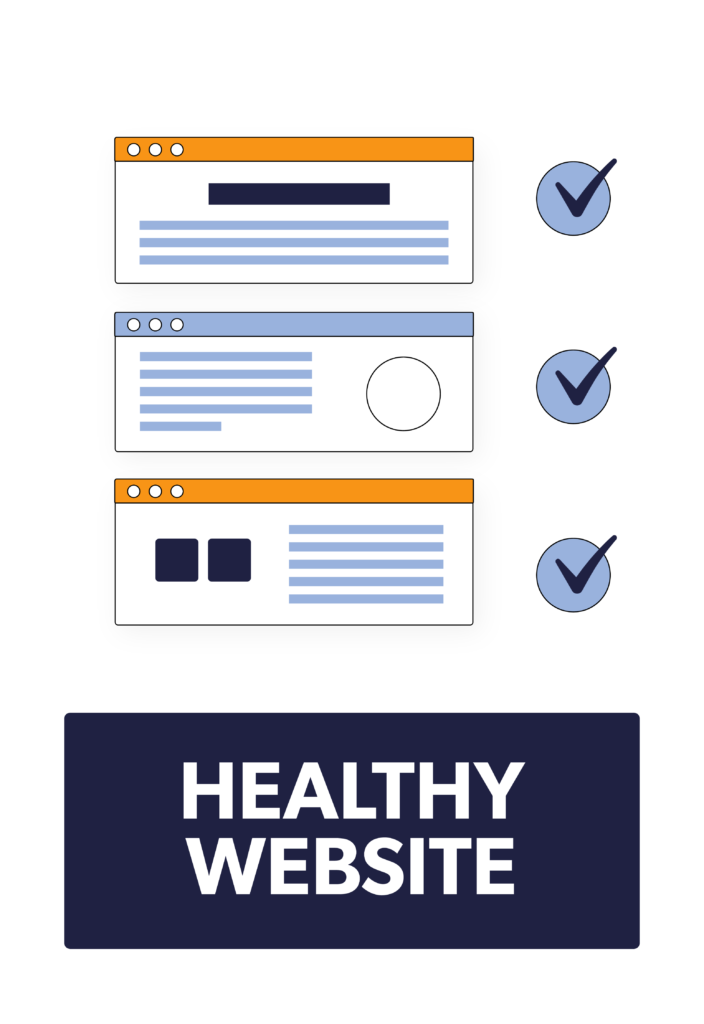 The search engine optimisation of your new website goes into the foundations of your new website from the very start of the design process. From keyword research, meta-data, site structure, internal linking and navigation to site speed and responsiveness, nothing is left as an afterthought. We're serious about search optimisation and maximising your businesses online visibility.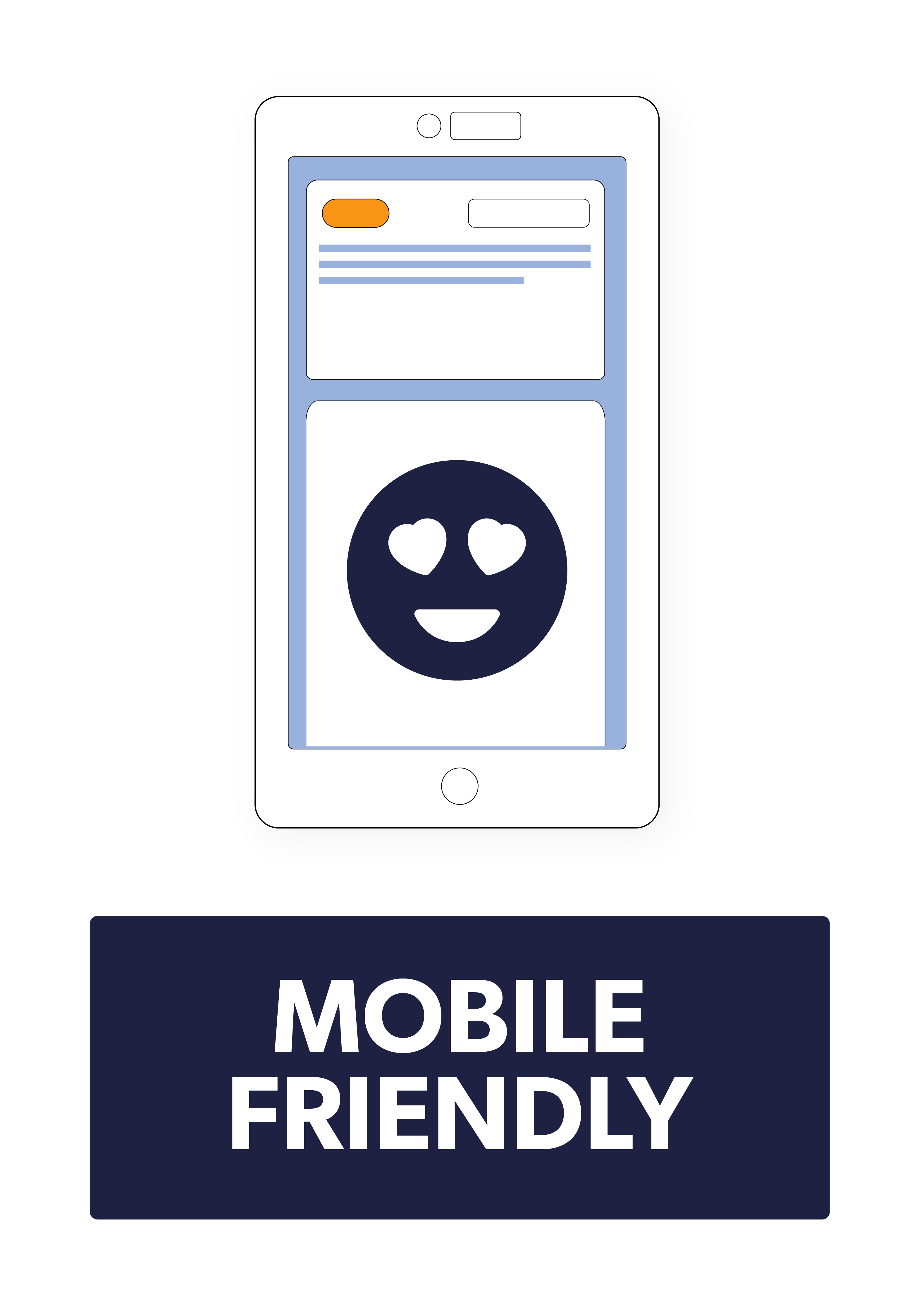 As of August 2022, 54% of the total web visits are currently mobile, compared to 46% coming from desktops. We create our websites with this in mind, ensuring your website will perform beautifully on all platforms. All websites created through Daily Digital are built fully optimised, meaning your customer mobile UX will never be neglected again.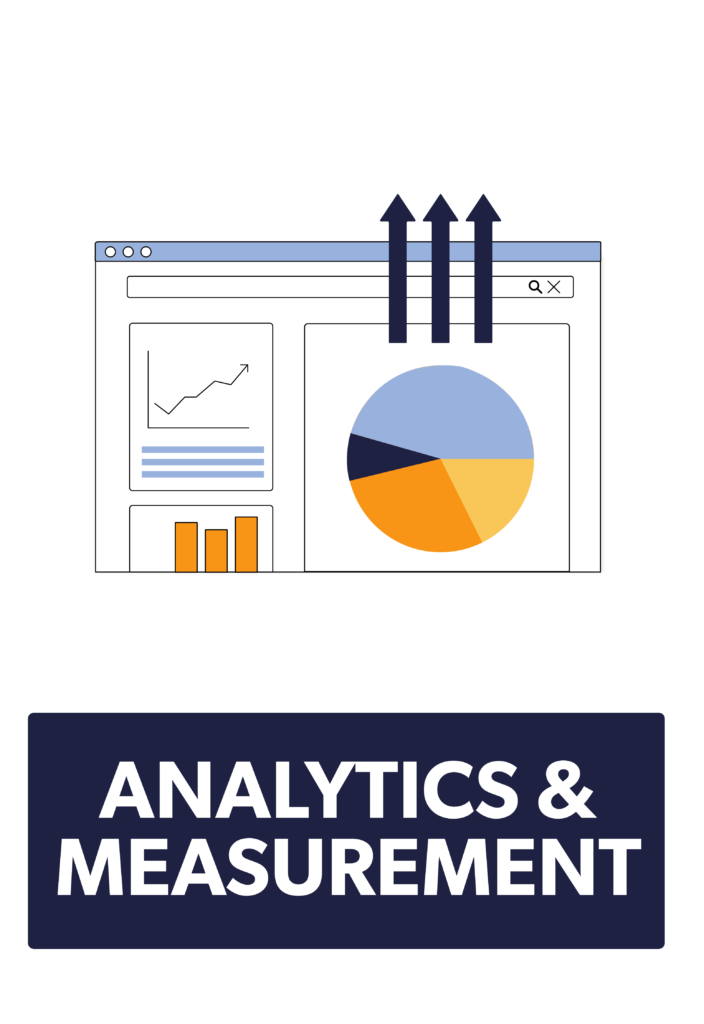 Measurement is key to the success of your online business. All our websites feature comprehensively setup and tested tag management, UA/GA4 analytics as well as auxiliary scripts such as the facebook tracking pixel to ensure your new website is ready for the latest digital marketing campaigns. All events and online conversions will be set up inline with your business goals so you have complete transparency over your website's traffic performance.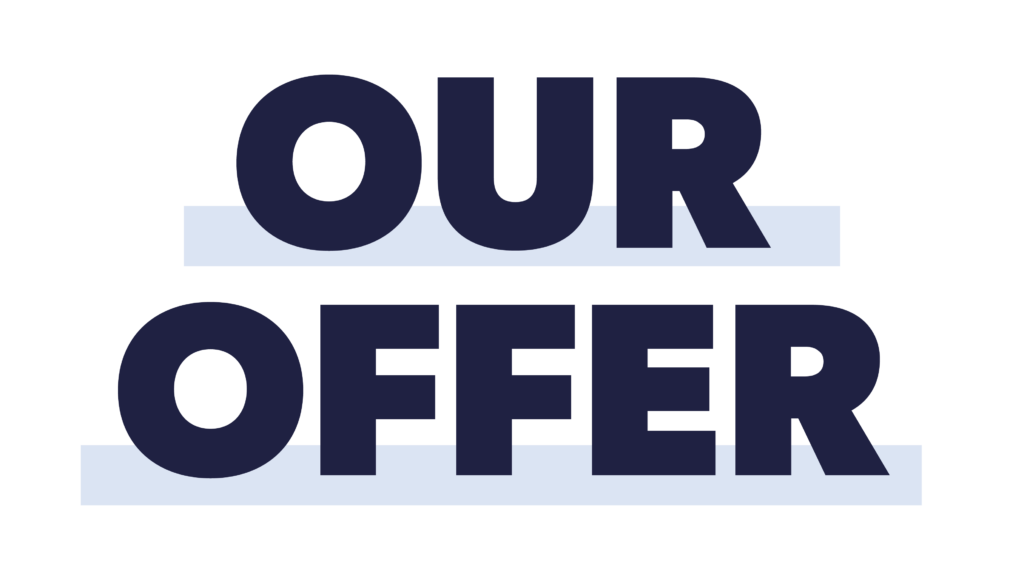 For businesses with an existing website that needs to be upgraded and improved, we are offering a comprehensive website & online brand audit.

This audit is designed to help improve your online business presence and provide a strategic plan to ensure your new website properly delivers more leads, sales and engagement. We'll take the time to look at all the key factors that go with great modern and responsive web design, as well review your website user experience from a mobile first perspective.
The once off, free of charge, and no-obligation audit will provide useful insights into your online brand performance and help give you confidence to take the best next steps to improve your brand online.
Latest Web Design Project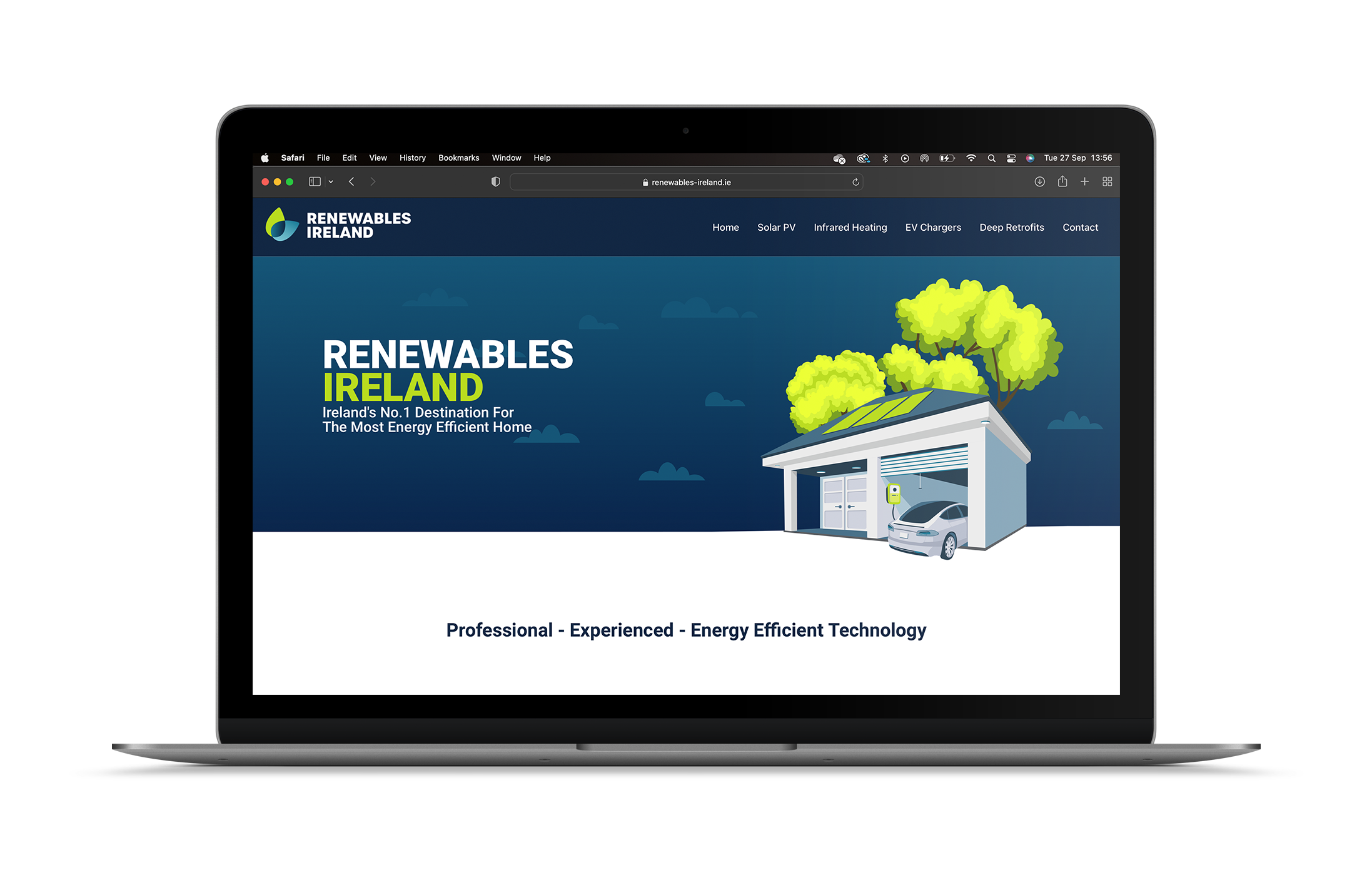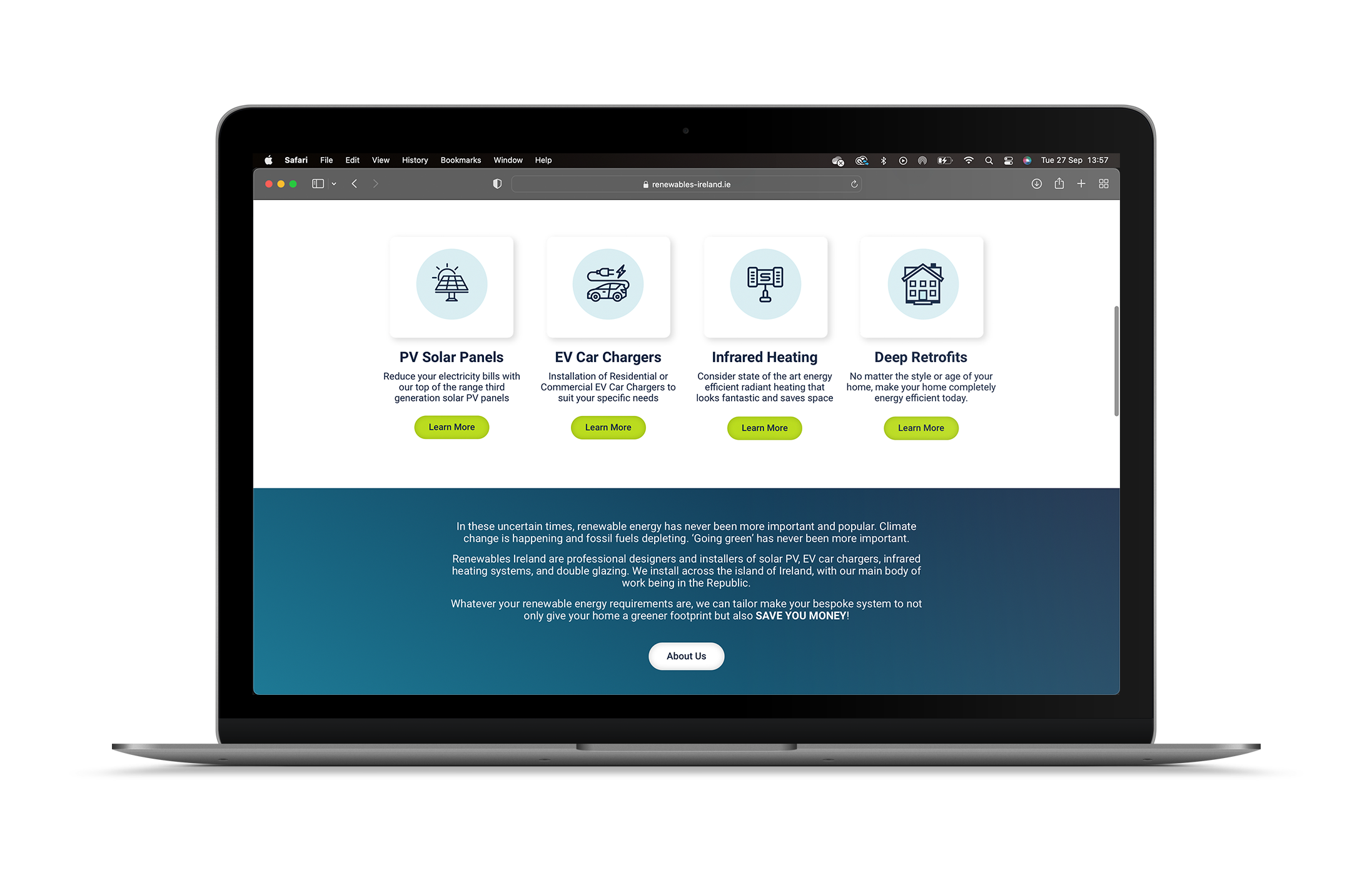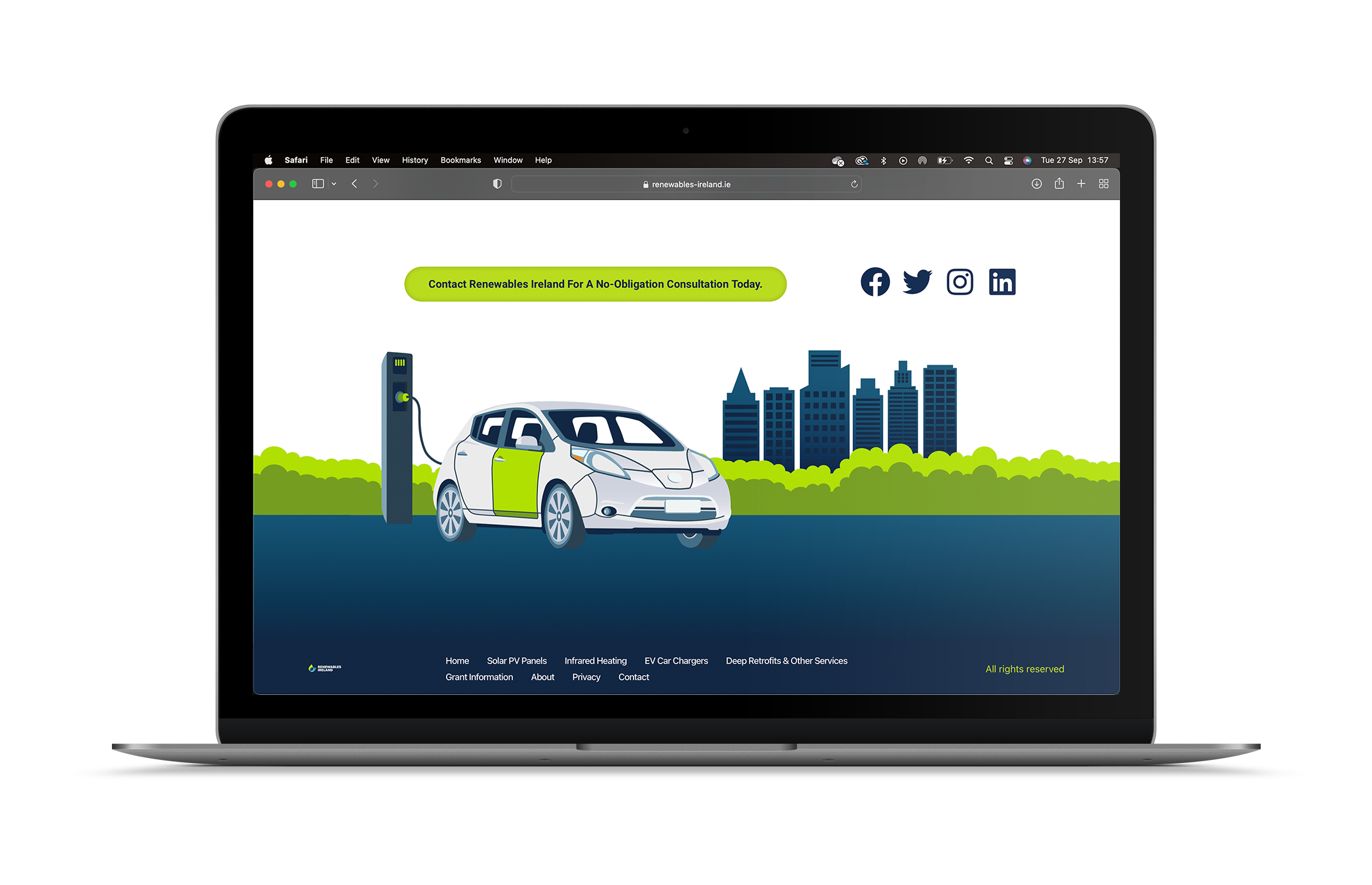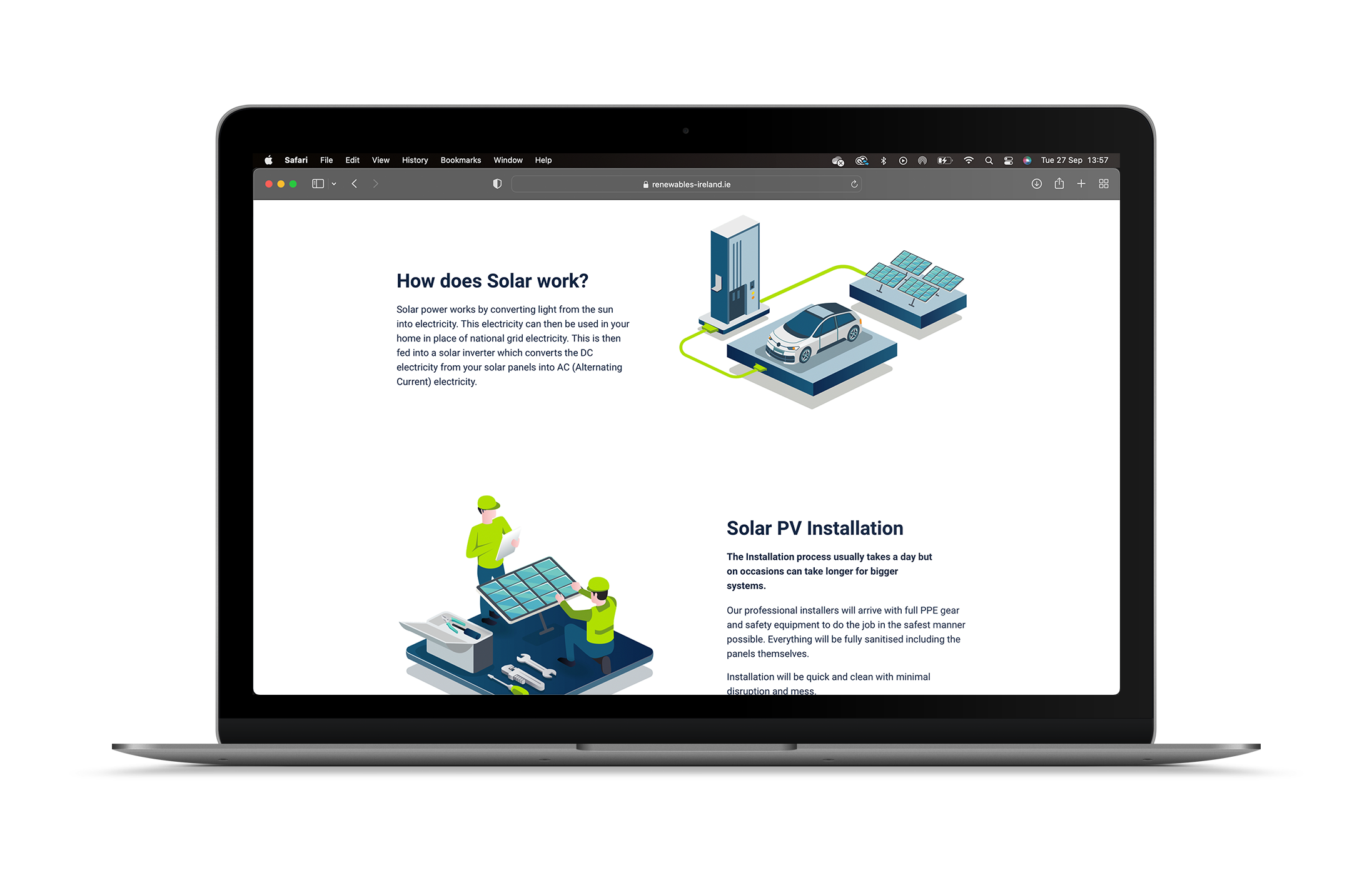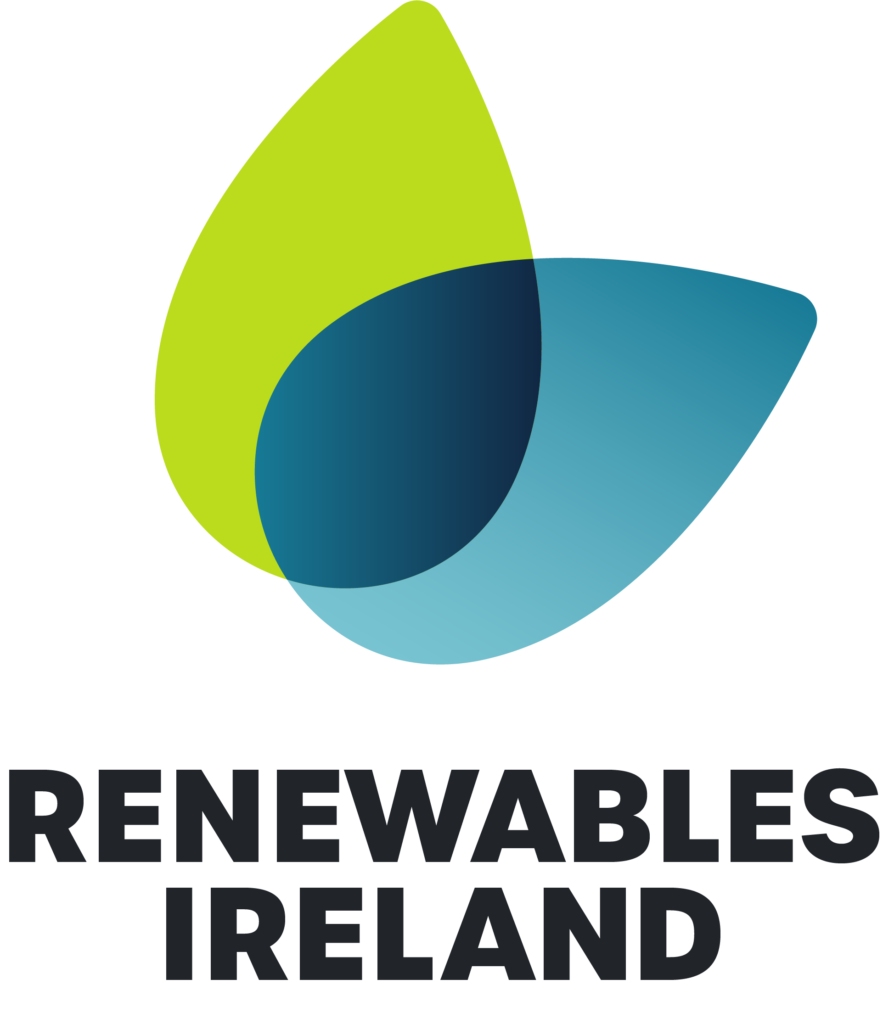 The new Renewables Ireland website features custom graphics, mobile-first user experience design, and super fast page load times. The website project commenced with a new brand logo design, including colour scheme and typeface developments.
We then worked closely with the client to develop an illustration style that matched perfectly with the new brand concept. We also helped the client by reworking technical & product specific content ensuring all text was as engaging and readable as possible.
The site was developed with speed, and lead generation in mind, so search engine optimisation was a key part of the website development from the very beginning. Needless to say the client is extremely happy with the improved, professionally designed website and the constantly growing volumes of traffic & enquiries the site is receiving.
Talk To Daily Digital Today!