What is the difference between marketing, advertising and branding? More often than not the lines are blurred between all three concepts. In the following we discuss the similarity between marketing, advertising and branding from an online perspective and where they sit in the context of business plans and goals. Importantly, marketing is not one and the same as advertising or branding as it is often considered. Instead the marketing process, if understood and used correctly increases the efficiency and success of both advertising and branding as well as business goals.
What Is Marketing?
Marketing is is a cyclical which is it's greatest differentiation from advertising and branding. The process starts with research, and this vital research can shape a product, service, price, placement, promotion and beyond. Marketing is creating, communicating, delivering, and exchanging valuable products or services to customers, partners or larger societies. Many don't realise that marketing is present in all stages of a business. The goal of marketing is to get people interested in your business, products or services. Think of marketing as a wheel that spins to bring you to the next level of business development.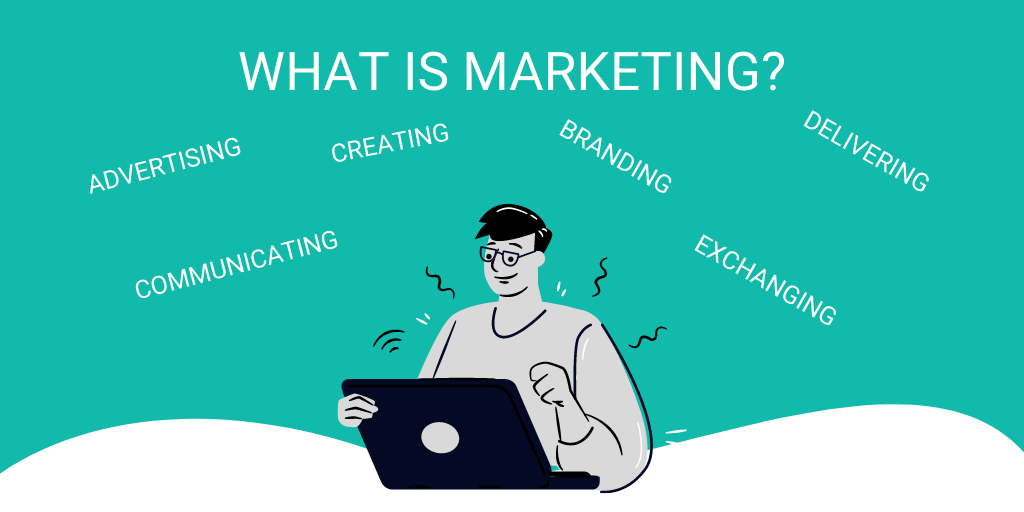 Let's take a simple example. Michael loves coffee and he wants to open up a coffee shop. How does marketing help him in his first steps?
Marketing begins even before Michael opens up a coffee shop and his business comes to life. With the help of marketing, Michael will discover his target audience's needs and wants, and how, when or where they wish to interact with his business. What is the point in creating a product or a service if you don't quite know or understand what the target customers need and want?
Customer Needs And Wants
Michael would hire a marketing team to begin with market research who would find out everything there is to know about coffee lovers who regularly buy coffee. Using surveys, analysing online trends and creating focus groups are some of the steps involved in creating a buyer persona which would give Michael a better idea about the demand of coffee, the quality of coffee that the customers expect, and what kind of product or service they want.
How, Where And When
Next Michael would use a marketing team to tell him how his potential customers wish to interact with his business. Where do they want to buy coffee? Online? In a shop? Do they want to be served by humans? In multiple shops? In a supermarket? Click & Collect? Ordering online and getting delivery at home or at the office? And when do Michael's potential customers want to with his business? Marketing will help answer these questions as well as reveal distribution methods and the ideal kinds of client communications, whether online or offline.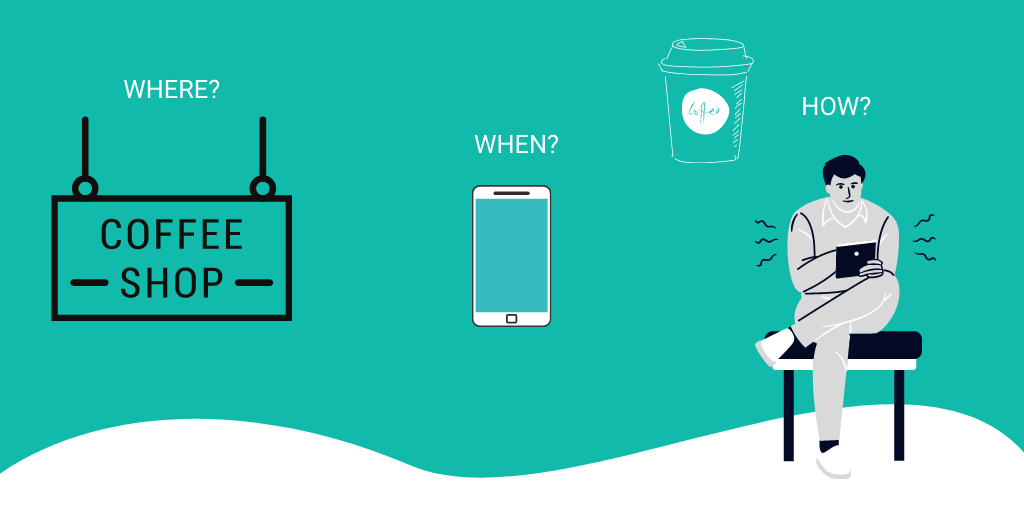 Next marketing takes the role of educating and helping a buyer persona to get to know Michael's business. Messaging and branding steps in as a support to tap into a customer's emotions and feelings, positioning Michael's coffee brand at the top of the mind.
Time to spin the wheel to marketing tools, which help to create and launch campaigns that promote awareness have clear objectives and goals such as driving sales. Most businesses begin with the simplest marketing tool online which is to create a website and a Google My Business account to promote their business online. With the help of a marketing team, Michael would create a brand and set up his digital presence. This digital version of Michael's business will most likely be the destination of the digital marketing campaigns. Digital marketing methods will be suggested by a marketing team who have a close grip on the target audience and know exactly where they will interact with Michael's business. These marketing methods include:
Search engine optimisation (SEO): once Michael's website is live, SEO is the process of optimising your website so that it ranks on search engines for keywords relevant to Michael's business, such as 'coffee', 'best coffee near me'. This ensures that if a potential customer searches for these keywords on Google, that they find Michael's coffee business on search engines like Google.
Blog and content marketing: businesses understand that it is vital to position themselves as leaders in their industries. By blogging and creating content about the coffee industry, Michael will help to nurture and attract the attention of customers, as well as show off his knowledge and expertise.The brand voice will become clear here which will help to touch the hearts of customers and build loyalty and trust.
Social Media Marketing: social platforms like Facebook, Instagram, Twitter, LinkedIn or have become the second homes of businesses online. It is the place where announcements, competitions or content is distributed. Customers love to show where they've been and create user generated content (UGC) by taking pictures of your products and posting them online. It's also a great place to answer customer questions, to post your address or opening hours or to give customers the chance to buy through social media.
Search Engine Marketing: you can opt for PPC (pay-per-click), local SEO or organic SEO here. PPC includes Google Ads or Bing Ads where you pay search engines to display your website in higher positions on the search engine results page. Michael may decide that he wants to show ads for his coffee shop on Google Search, where a marketing team will help him to set this up. The marketing department will also help to set up Google My Business profile for Michael's coffee shop to boost local SEO and to show the business on Google Maps on local searches.
Video Marketing: it's not just for TV. Online users are consuming video content more than ever before, whether it's on YouTube, a website or on social media. Video marketing is becoming a top marketing tool to attract potential customers in a more entertaining way. Perhaps Michael would develop a video series of the entire coffee making process, from picking the beans, to roasting, to creating coffee. If he decides to show off his team and customer testimonials, it may gain him brownie points for his brand.
Print & Traditional Marketing: this involves campaigns on TV, radio, newspapers/magazines, on billboards or on public transport.
Influencer Marketing: is a type of social media marketing that relies on influencers to promote and influence the purchasing decisions of potential customers. Influencers normally have a dedicated social following, and are often experts in their field. Since influencers have built up a loyal fan-base, they act as social proof for your brand if they endorse you.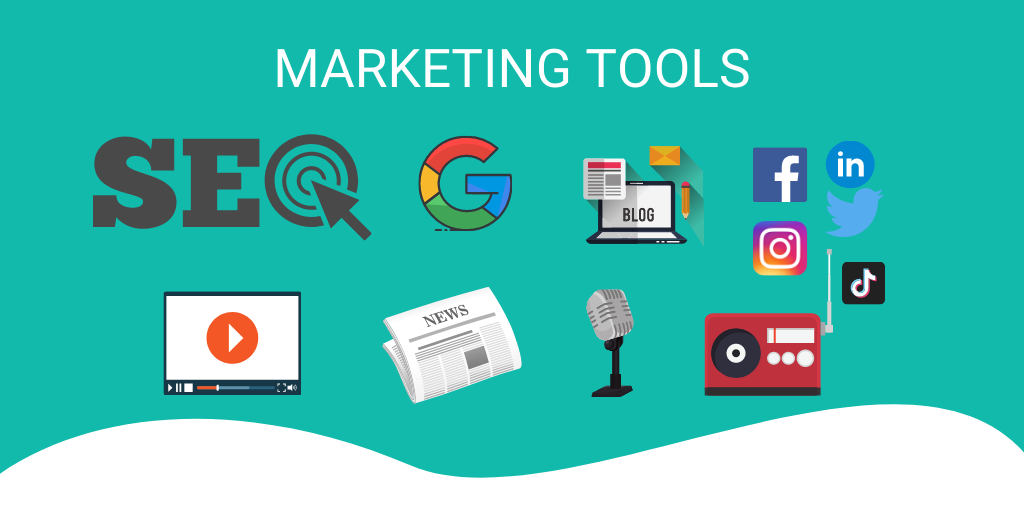 Did you know that Google and Facebook account for at least 25 percent of total media advertising revenue?
Marketing And The 4 Ps
Michale would be educated on the 4Ps by a marketing team. These 4Ps are Product, Price, Place, Promotion. All 4Ps interact with marketing in the following ways, further showing how marketing is part of every stage of your business.
Product: Marketing will help your business develop the right product for the right audience. A marketing team can research if there is a market to be filled with your product/service. Marketing will help you define the messaging and the branding that will most likely increase sales. Marketing will also gather feedback and surveys from your customers who tested your products/services which could prove invaluable for your designers and engineers who are improving product quality.
Price: Did you know that marketers can help you find the right price for your product/service? Marketers will sniff out competitors' prices as well as conduct market research and target audience analysis to assign a price that will most likely gain you profitability and clients.
Place: How and where do you sell? Following market research and target audience investigation, your marketing team can help to determine where to sell and how to sell. Online? Offline? Ecommerce? Physical store? Nationally? Globally? Marketing could be your answer to all of these burning questions.
Promotion: Online or offline advertisements such as PR, events, social media, digital marketing campaigns or any other activities that promote awareness and sales are included here. This is probably what you thought marketing actually did.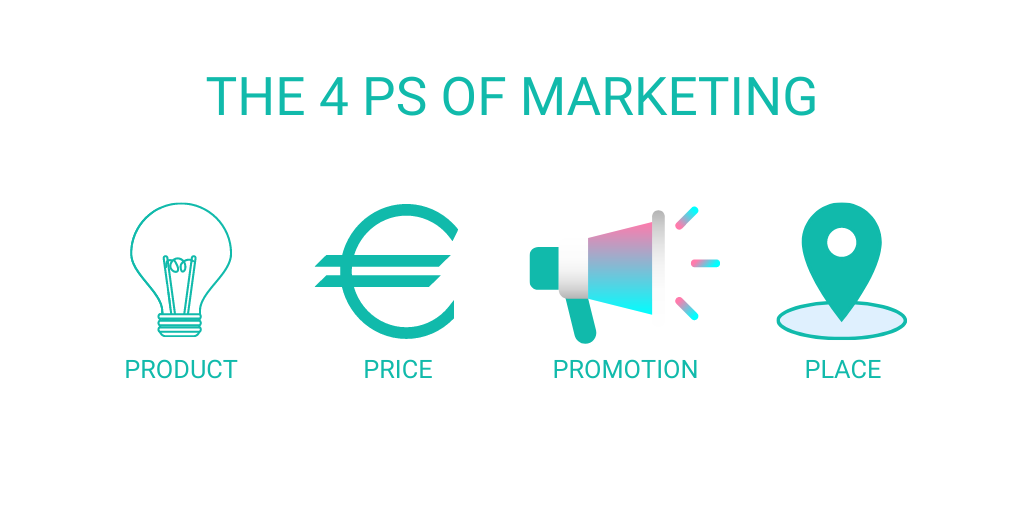 What Is Advertising?
Advertising is a means of communication with the users of a product or service, and businesses often pay for advertisements to inform or influence potential customers. Advertising is just another turn in the wheel of marketing. It is strategic, with specific goals in mind that include influencing a target audience to become aware of and to buy your products/services.

Michael would need to pay for advertising so that he could reach a wider audience quicker and more effectively. Since marketing would have helped him to establish his business, his product and his target audience, Michael would be ready to invest confidently in advertising.
What Is Branding?
Branding is defining your company. Your mission. Your values. Your beliefs. The difference your business makes. Branding begins with the logo and the website, the colour scheme, the fonts, the style guidelines, your voice, the community you build and the grains of goodness you bring to everyone's lives. It's emotions. It's the image people have in their head when they think of your business. The brand is within your team, and how they treat the customers. Did you know that 38% of users will stop interacting with your website if it has an unattractive layout? Imagine you walk into Michael's coffee shop and it's clean, bright, with an amazing atmosphere and a kind and helpful staff, with delicious coffee and the perfect background music, you will probably come back. All these little details help to build a brand.
What is the Difference Between Marketing vs Advertising vs Branding?Marketing is an entire wheel while advertising and branding are just spokes in that wheel. Marketing is the all-encompassing umbrella that nurtures a business and increases the probability of success. By failing to prepare, you are preparing to fail, said Benjamin Franklin. Marketing helps your business prepare for success.
Why Does Marketing Matter?
Advertising will help you bring the right customers and branding will help you keep them. Think of branding as the tortoise and advertising as the hare. Advertising will get you impressions and reach a lot of people from the minute you enable any paid campaigns, whereas a brand is slow to build and to grow. But without a complete and comprehensive marketing process, the initial research will be missing from your advertising and branding efforts. Without the control mechanisms, and evaluations in the last stages of the marketing process being successful and continuing to be successful may mostly be by accident.
In considering any promotional activity or engaging with a marketing agency, it's important for your return on investment and your business goals that you're getting a complete marketing process, not just advertising, and not just branding.
Digital Marketing
-
Search Engine Marketing
-
SEO Services Ireland
-
Social Media Marketing
-